95% LAND
---

A Time Capsule Collection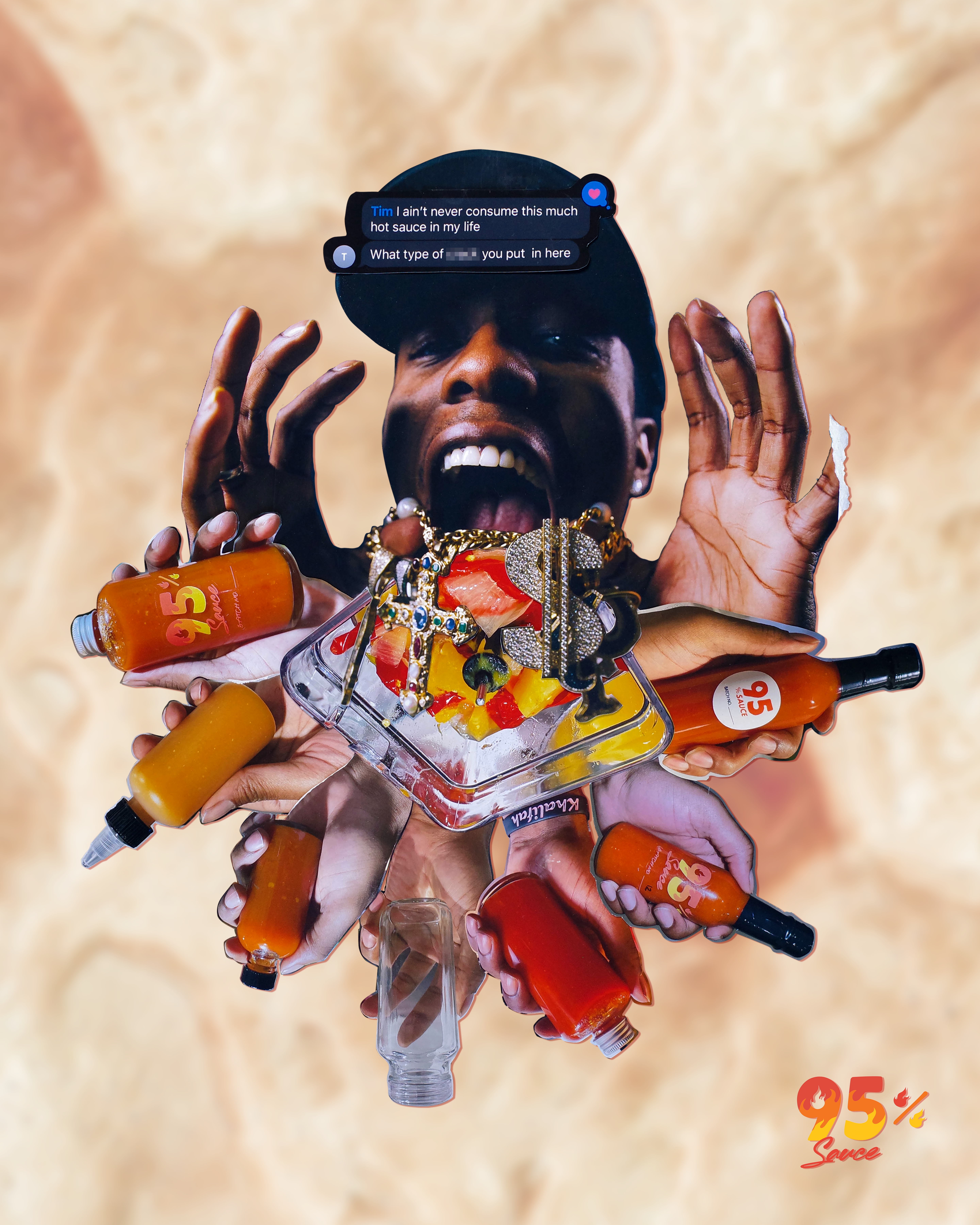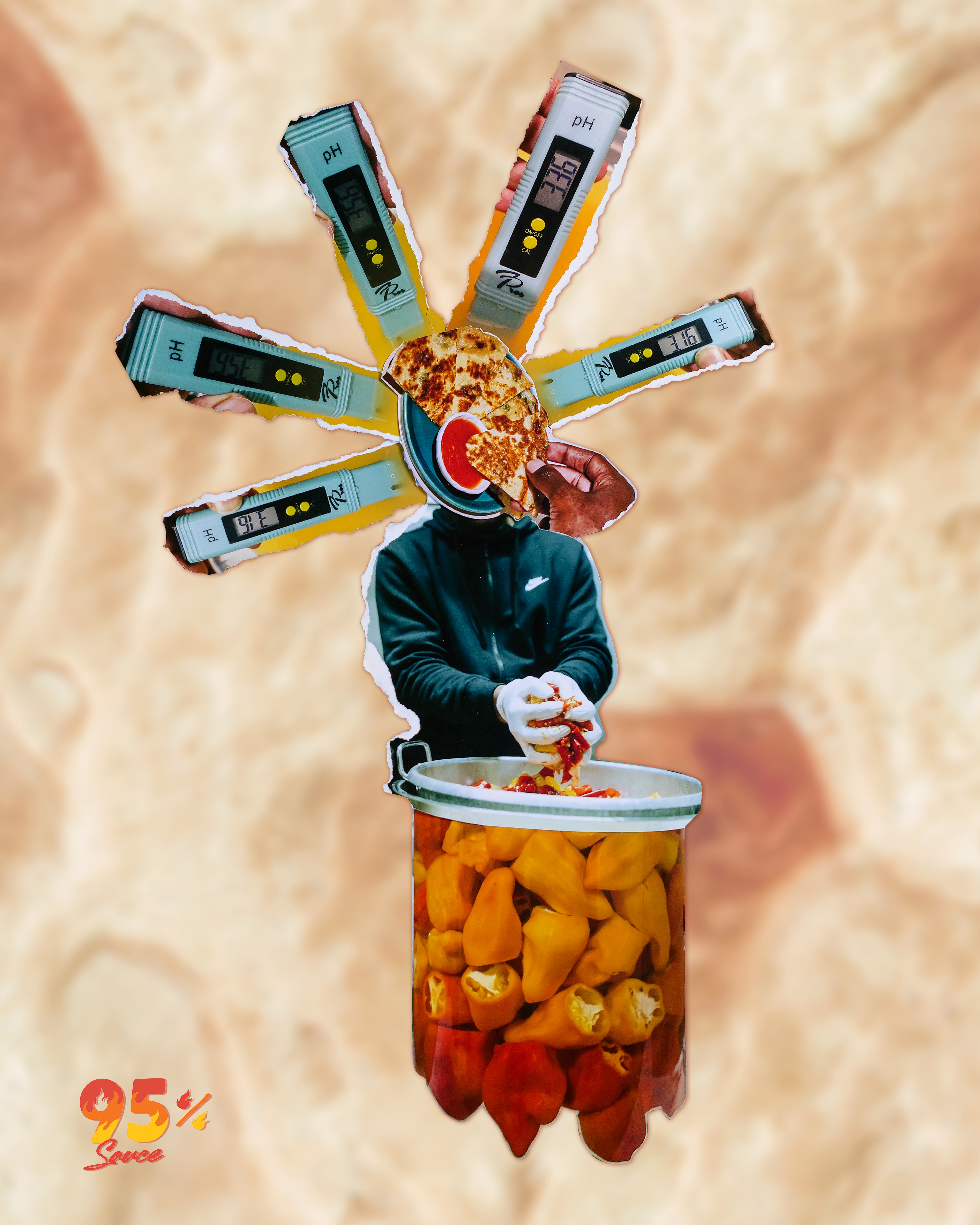 physical collage by Araba Ankuma
original photographs by TK Atakora



ABOUT THE COLLECTION
One serendipitous summer day in Brooklyn, two Ghanaian-Americans met sitting side by side at the "Building Black Bed-Stuy" street market and shared their stories. Araba Ankuma had just returned from 8 months in Accra, with a body of collaged works while photographer TK had just introduced 95% Sauce to the world.

Nearly a year later, they came together to reintroduce 95% Sauce in the form of a time capsule. Over 500 images chronicling the journey from inception were reimagined as a series of collages that bring the world of 95% Sauce to life.
Select collages were then integrated into the fabric of the city in the form of a scavenger hunt that takes you through the boroughs which comprise the DNA of our sauce.

These limited edition trays bring that story of connection and journey directly to our community, through their intricate craftsmenship.

Welcome to 95% LAND.
---
"INTERGALACTIC" TRAY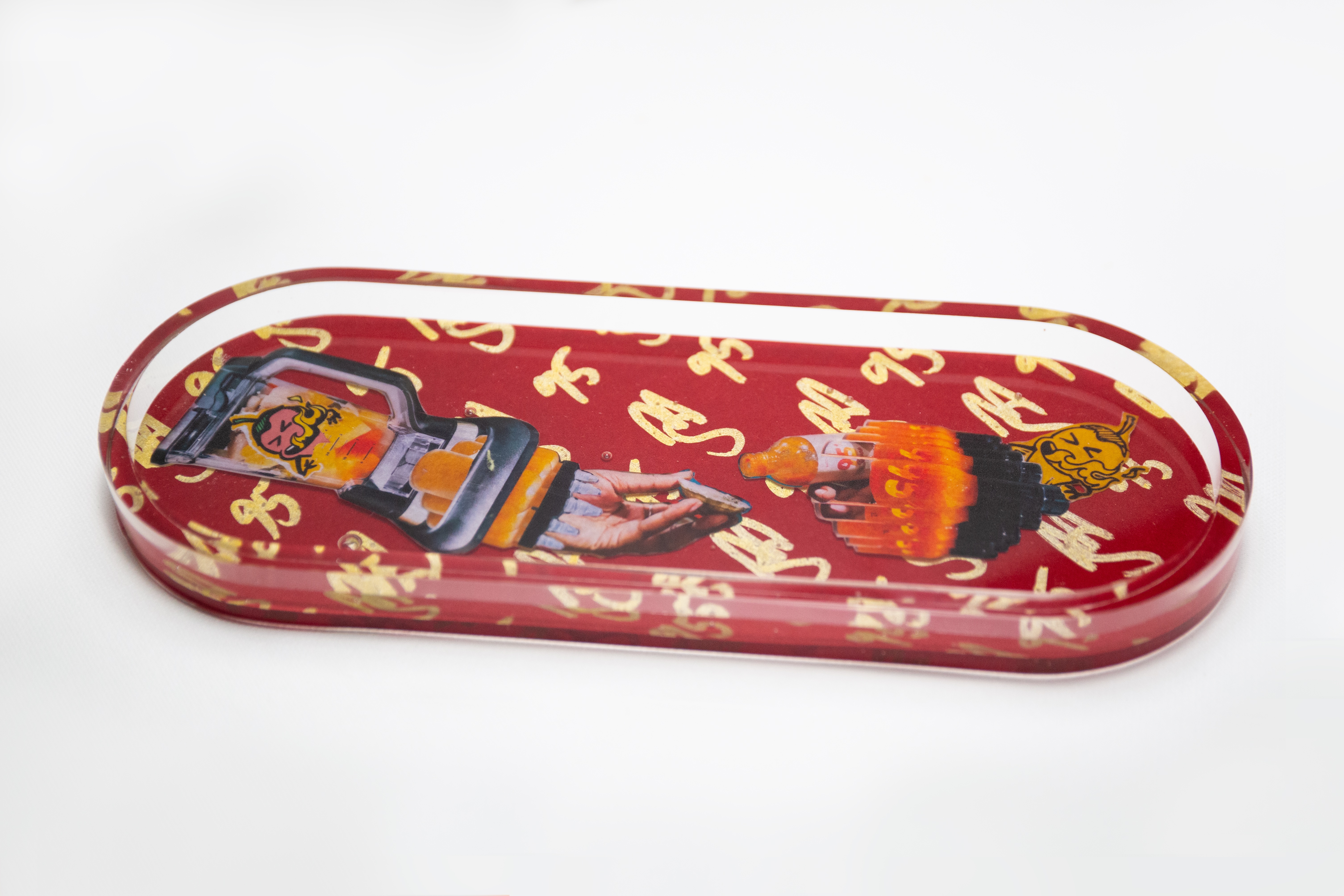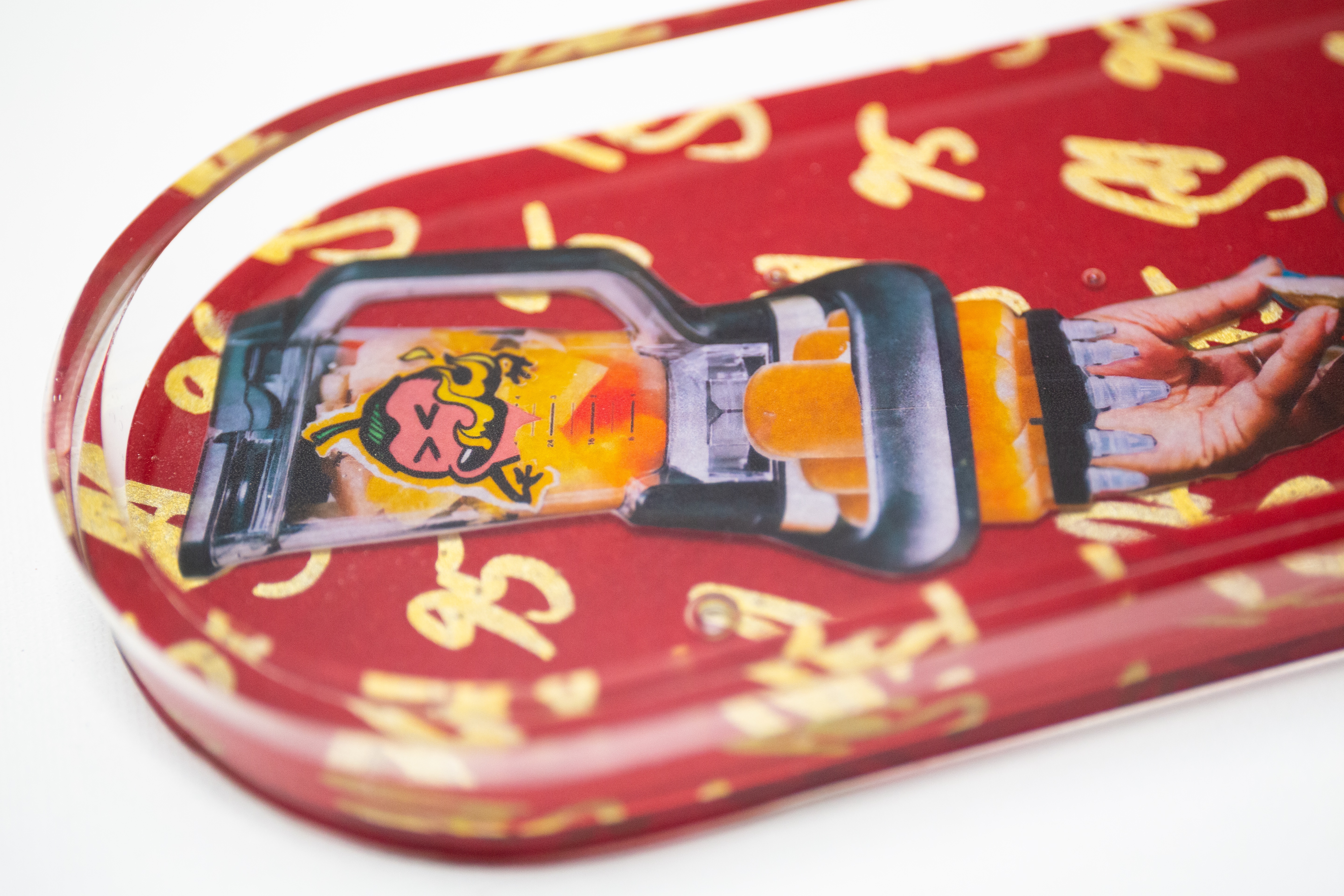 Handmade epoxy resin trays
by Araba Ankuma.
Limited edition of 31.
Includes Certificate of Authentication.
HEAT LEVEL:
---
INGREDIENTS: EPOXY RESIN, PAPER COLLAGE
---
ABOUT THE ARTIST
Araba Ankuma is a multidisciplinary montage artist whose work ties together visual narrative and experiential design. As a Ghanaian-American artist working internationally, Araba's work centers the importance of perception and the need to shift it in order to illuminate the invisible narratives that bind us as human beings.
SEE FULL 95% LAND COLLECTION